Welcome to the find a club page. Square Dance BC is divided into 7 regions. Use the clickable map to find out more information about the region you are interested in.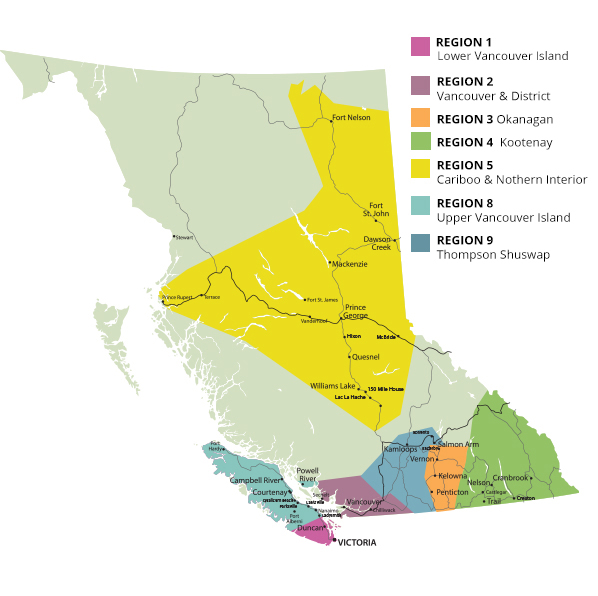 Region 4
The Kootenay
Currently there are no active clubs is this area. If you are starting a new club in this area please contact the BCSRDF.
Region 5
Cariboo & Northern Interior
The area encompassed by a line drawn west from Prince Rupert along the B.C./Alaska border then south around the Queen Charlotte Islands then east to Bella Bella, then south east to Clinton, from Clinton to Kamloops then north and east to Tete Jaune Cache, then east through Yellowhead to the B.C./Alberta border, then along the B.C./Alberta border to the Territorial border, along this border to the B.C./Alaska border, south along this border to Prince Rupert.