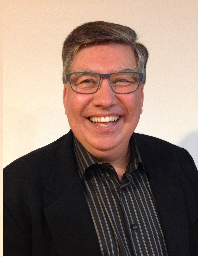 Steve Noseck
Born 2/24/ in Heidelberg Germany to parents, Kenneth and Janette Noseck, a career Army officer.
I am the youngest of 3 children.
After my father retired from the service he went to work for Boeing, and we moved to Washington State and I lived in Renton WA.
I graduate from Renton High School, continued with one year at Washington State University and another year at Manchester College in Connecticut.
In 1976 I started Square Dancing in Springfield MA. I moved to WA State in 1978 and worked in the wholesale grocery business.
My calling career began in 1979 with a calling class from Bob Wright Sr. I became the caller for the Mavericks and the Issaquah's and Braves. I have been a club caller for clubs in Central Puget Sound Council and Mount Baker Council. I call for my own caller-run club, Eastside Plus. I have been the featured caller at over (20) Council Dances over the years and a Staff Caller at Circle 8 Ranch. Calling has taken me to Oregon, Alaska, Idaho and Arizona to call between the years 1980 to 2001.
Due to personal and work issues, I decided to lay the microphone down.
In 2009, I re-entered Square Dancing and Calling after being away for 8 years
I am now the Club teacher for the Fidalgo Fogcutters Wednesday Night Plus Lessons a group in Mount Vernon WA. which runs from October to May.
I call for my own Caller run group, Eastside Plus in Kirkland WA for 8 years that is on the . first Saturday.
I am a Staff Caller at Circle 8 Ranch in Cle Elem WA with a Plus weekend in August. Instructor at Cascade Callers School at Circle 8 Plus in July and the featured caller in Moxee WA. for the Memorial Day Plus weekend in May.
I am Co-Producer of EDGE Productions along with Kevin Thomaier.
I am the only Caller to call for all 11 Councils in Washington State.
I am the Vice Chair for booking the Callers for the 69th National Square Dance Convention.
I am the Square Dance Chairman for booking all Callers for the 2021 WA. State Festival.
I am the Square Dance Editor for Footnotes magazine.
I call in the Pacific NW all over and have led 9 Square dance cruises to all over the world.
I am a member of Callerlab for near 40 years and of the Northwest Callers Association for 10 years.
Now part of Mount Baler Teachers and Callers.
I have 3 children Christopher 1982, Stefanie 1985, Scott 1988 which are the pride of my life.
I am now retired, and now reside in Arlington, WA. with my wife Leslie, my absolute love.
Our Wedding was November 18,2018.